41 years ago, the very first Art Car, a BMW 3.0 CSL Le Mans Challenger was painted by artist Alexander Calder, and since then a number of noteworthy names have followed in his footsteps...
The star-studded list of artists and designers who have been awarded the honour of their own BMW Art Car include Andy Warhol, David Hockney, Roy Liechtenstein, Jenny Holzer, Robert Rauschenberg, Frank Stella and most recently, Jeff Koons - all of whom were chosen by a panel of international judges to paint the BMW car of their age, giving rise to the cars and the artists in a combined heritage piece.
These cars were originally thought up by French racing driver Hervé Poulin in 1975 when he invited his friend Calder to 'design a car that married artistic excellence to an already perfect object', using the automobile as his canvas.
BMW motorsport director Jochen Neerpasch also had some input in this first Art Car, which was born that year, and Poulain went on to race it in the 1975 Le Mans endurance race.
'Art Cars are an essential element and core characteristic of our global cultural engagement.' - Schöberl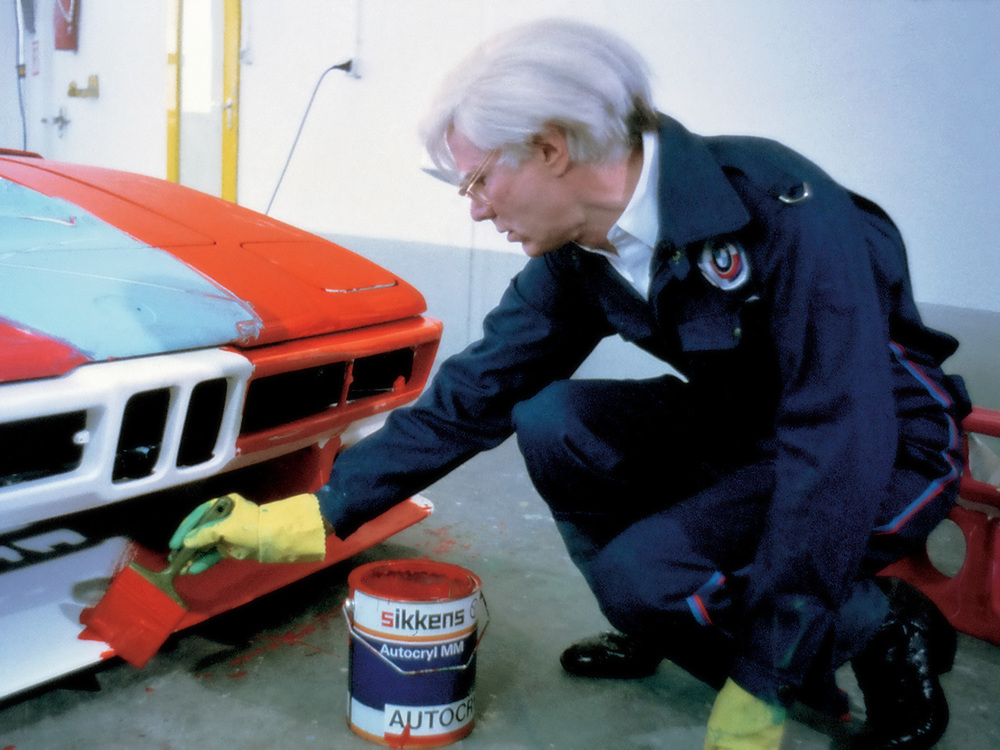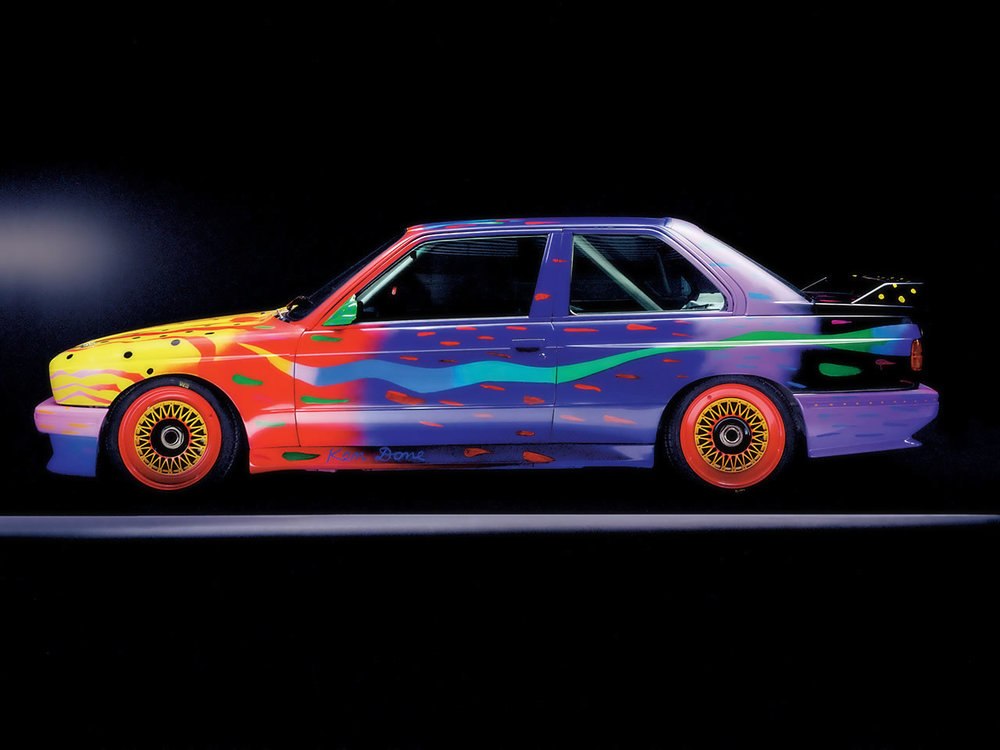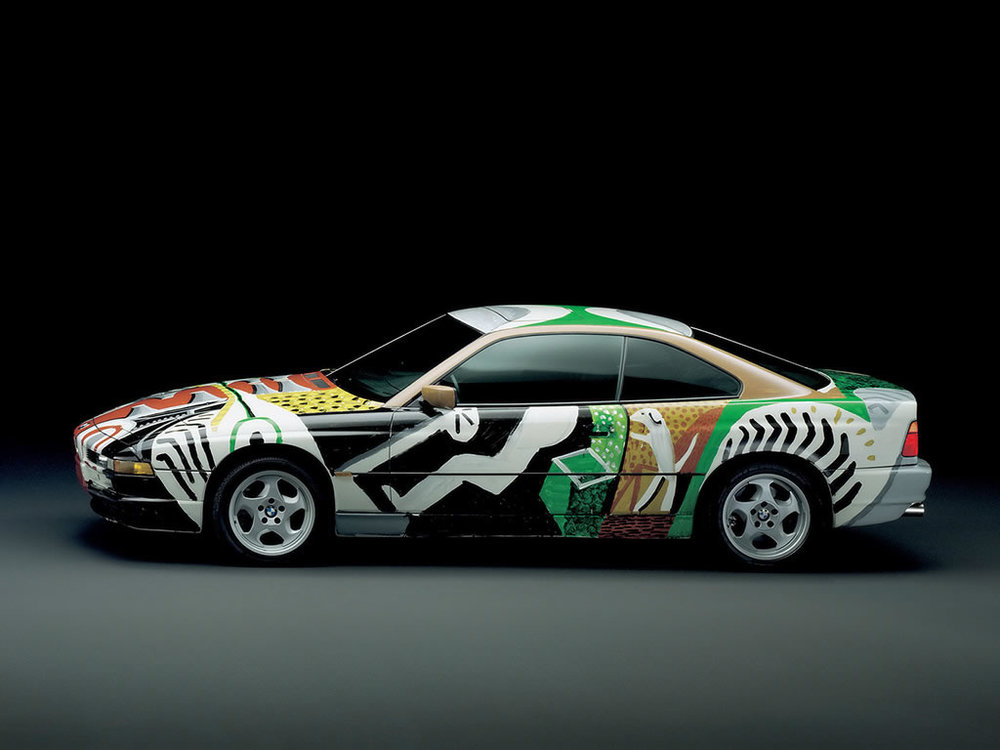 Since this first creation, seventeen other artists have been given the opportunity to design a unique Art Car. The result is a stunning and impressive collection of 'rolling sculptures', which are 'as unique as the artists who created them' (Schöberl) and which have united art and design enthusiasts and car and technology fanatics worldwide with the combination of these two great things.
The Art Cars have been based on both racing and regular production vehicles, and one unofficial Art Car was designed by Frank Stella and commissioned by racing driver Peter Gregg.
Last year BMW Art Cars celebrated their 40th anniversary with exhibitions in Hong Kong's Centre Pompidou, the BMW Museum in Munich and the Concorso d'Eleganza at Lake Como. These exhibitions showcased the first four motorsport-inspired creations, and further presentations were held in New York, Miami and Shanghai.
In addition, at least one of the cars is always on display in the permanent exhibition area of the BMW Museum in Munich. Motors and movement have often inspired works of art, and these are no exception to this fascination. When Koons was creating his Art Car, he benchmarked images of race cars and graphics, and looked at vibrant colours, speed and explosions.
The result is a burst of power, colour and energy, designed as such that it exudes motion even when stationary.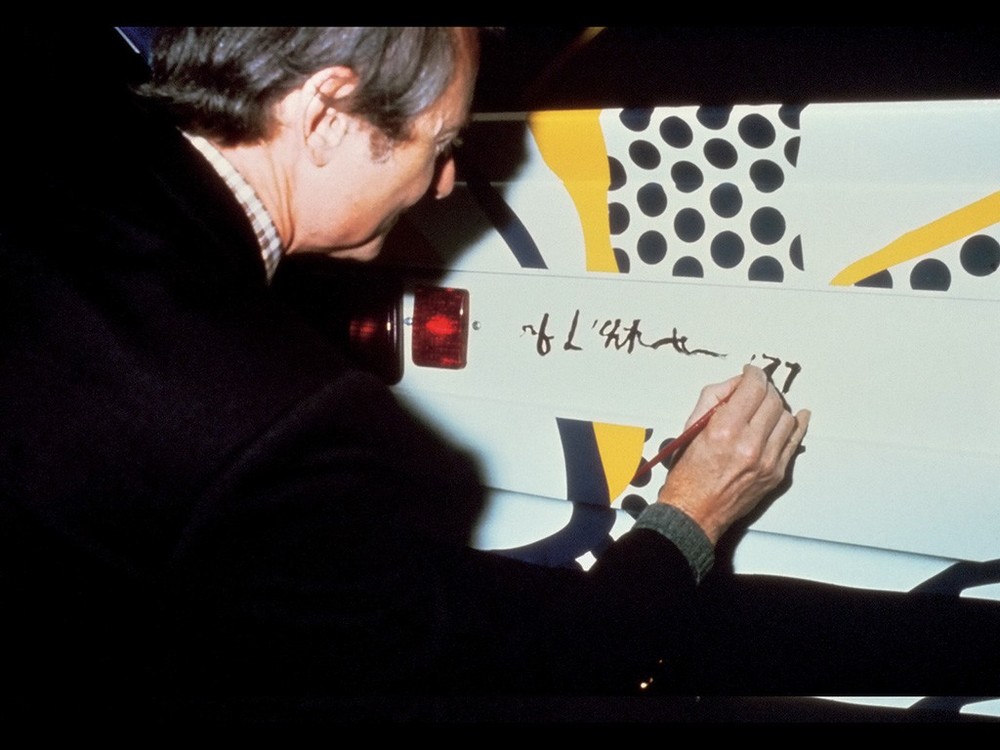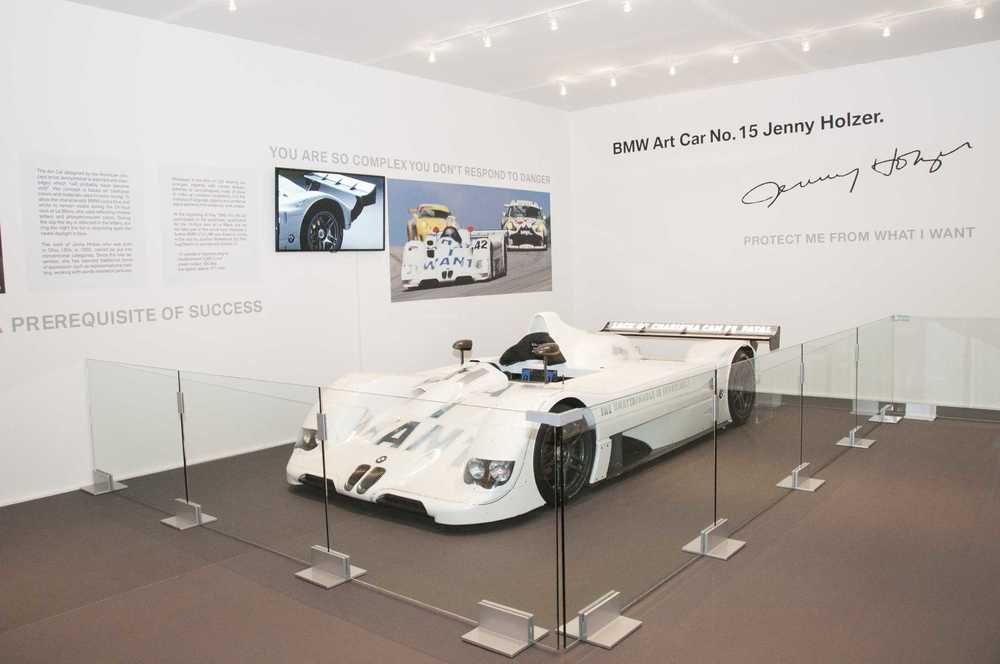 "In the beginning the cars were raced. There wasn't much of a public relations effort around them... Since then, some of the Art Cars have been used in advertisements to show that BMW is a player in the arts. With the Eliason work, part of what we are doing is raising awareness of alternative and renewable energy sources." - Thomas Girst, Leader of the BMW Art Cars Project since 2004
On the 40th anniversary of the BMW Art Cars, the artists who will design the eighteenth and nineteenth cars were chosen. The former will be designed by artist Cao Fei and will debut in the summer of 2017, taking to the race track shortly afterwards in Asia, and the latter by John Baldessari which will premiere later this year at Art Basel in Miami Beach, taking to the Daytona racing course in January of 2017.
Both artists will be painting the BMW M6 GT3 but their opposite approaches hope to show off how diverse the car can be. Fei's car will aim to look at the intercultural relationship between the car and its audience, and Baldessari's will act as a 'rolling advertisement' for himself, with the car featuring different aspects of his most famous works.
Fei and Baldessari will also be the youngest and oldest respectively in the lineup of artists who have worked on the cars, and it will be interesting to see how they follow in the footsteps of these iconic pieces.