In design, there's always a big picture - an over-arching concept that drives the whole process. But success can only be fully achieved by properly executing every single aspect of the overall vision.
Every element, every idea involved in the very best design is thought out and planned down to the smallest detail.
Together, these individual touches combine to build a stronger overall end result. Of course, the design process is complex and this is only one indicator of design done right - but when it is, it can be a powerful competitive differentiator.
Attention to detail is essential in all design sectors - including interior design, graphic design, product design and digital design, to name a few. Details bring the whole concept together; if just one piece falls short, the entire design scheme will suffer.
Think about your favourite building, your favourite car, your favourite shop, the website you use most often, even (thanks to Dyson) your trusty hairdryer - if you think about why you love it, you'll probably find that it all comes down to the details.
Taking this theme we've put together a small selection of brands which we think have succeeded because they deliver on the detail.
1. HEATHERWICK STUDIO'S LONDON BUS
Designed, engineered and built by Wrightbus, with aesthetic design by the London-based Heatherwick Studio, the 'new London bus' has already earned its place in Britain's history of engineering and design masterpieces - akin to the iconic Routemaster from which it drew so much inspiration.
A team of 25 engineers and a 40-strong production team worked on the first prototypes of the bus, whose integrated approach makes sense when you consider the critical level of detail in its design. Gleaming red paint, sinuous curves, wrap-around window strips, a new seat and moquette design, and an innovative use of new materials are just a few of the upgrades that span two decks, three entrances, two staircases, and an open platform at the rear end of the bus.
The result is a vehicle that not only has an iconic look and feel that seems to be a core part of London's 'image' after only five years or so, but whose every aspect has been designed with the complex needs of the capital's passengers at its heart, from the striking visual of the exterior, down to the tiniest details of the interior.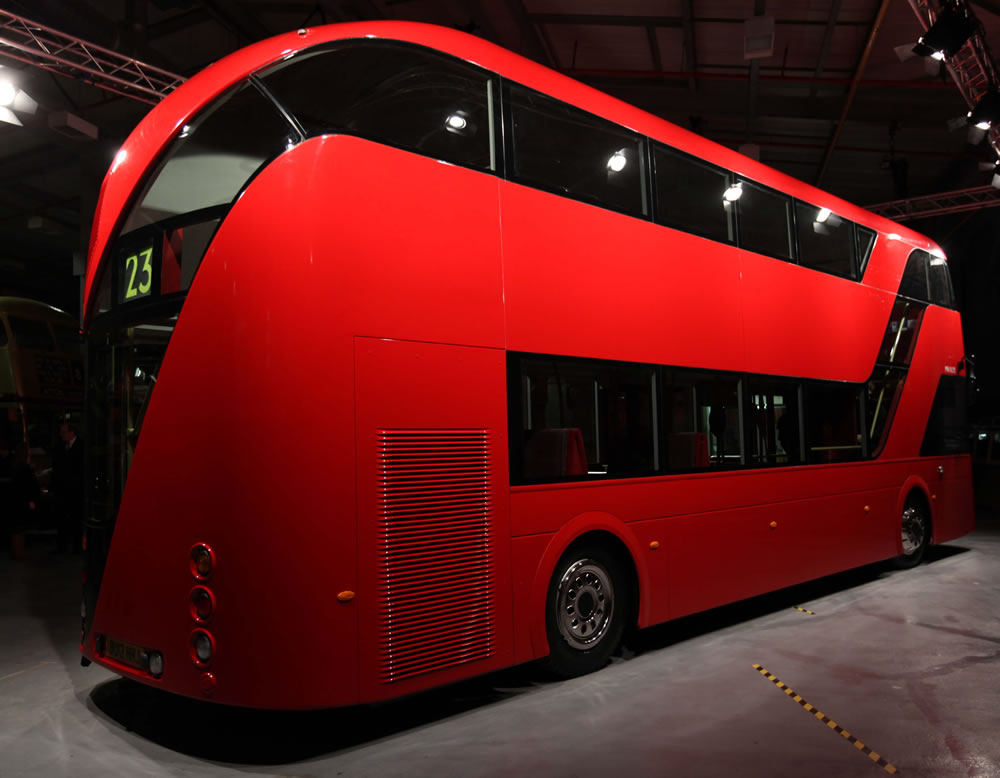 2. THE LAMBORGHINI MIURA
Considered by some to be the most beautiful car in the world, the Lamborghini Miura was a first when it launched in the 1960s, and its design has influenced many of the supercars which have been brought to market since then.
This car was a pioneer in the automobile industry because - putting to one side for a moment its visual perfection - the structural engineering was, at the time, radical in the extreme.
By changing the placement of the car's engine, the entire interior structure and ratio of the car could be re-worked. This allowed the cockpit to be re-positioned, which meant that the front and rear overhangs of the vehicle could be played with. This series of critical changes in detail led to a visual breakthrough in luxury car design, the impact of which has lasted for decades, some would say completely redefining the definition of its sector.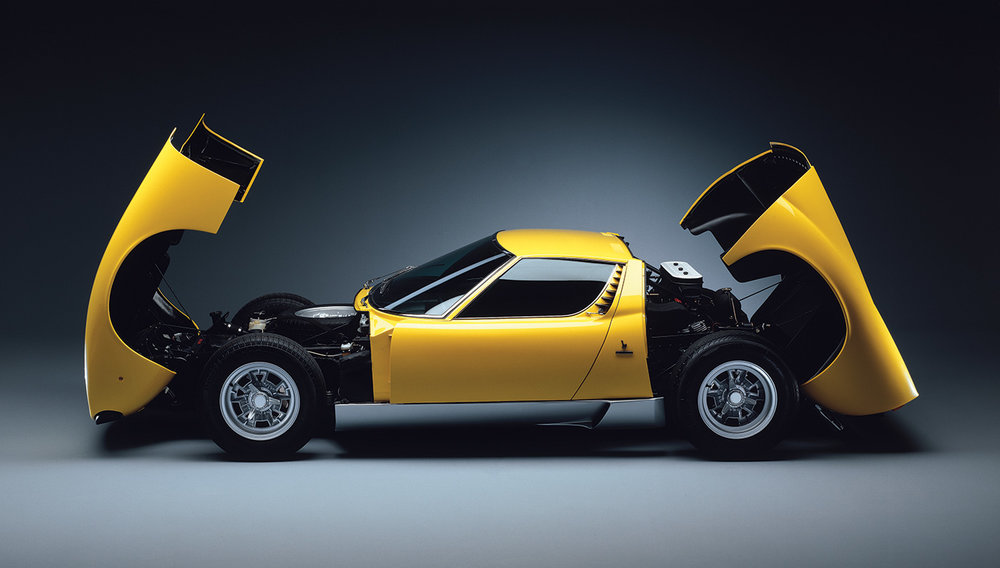 3. HAGLÖFS' TECHNICAL APPAREL
Haglöfs is one of the most respected suppliers of outdoor apparel in its sector and is the largest in the Nordic region. Dedicated to creating gear which actually works, they are well-known for using the highest quality materials which merge traditional workmanship with the latest innovations, and which are all sourced with sustainability in mind. Sometimes that means developing their own solutions, such as their fluorocarbon-free waterproofing.
This precise attitude towards their products ensures that they uphold the company values, and you can see it working all the way from its HQ, right through to the store design and product lines. Every aspect of the company works much like individual cogs in intricate clockwork, and without the successful execution of these smaller details, the brand as a whole wouldn't function to the same standard.
It's about more than brand image though - because they create kits that must withstand some of the toughest climatic conditions on earth and function during extreme and demanding activities, the design of the smallest details, as well as in the kit as a whole, must be taken into account to ensure safety and performance. This doesn't always mean creating products with 'all the trimmings' either - in Haglöfs' case, it is quite the opposite.

Their philosophy is all about designing what people actually need, without adding unnecessary extras for flair or fashion. "Less is more" (L.I.M) has become their brand mantra and here, a lack of too much detail can, in itself, be a detail which is integral to the entire experience.
4. 'HUB' BY PREMIER INN
Anyone who's ever stayed in a hotel will agree that delivering a positive and memorable customer experience comes down to whether or not the hotel in question goes the extra mile to make that experience as seamless and easy as possible. The thoughtful touches are what you'll remember, and what will drive you to return or recommend to others in future.
Premier Inn recently launched a new sub-brand - the Hub. Described as cosy, compact rooms in the heart of the city', the concept is totally designed around the customer. Although this is a frequent claim from many brands, with the Hub, what we noticed were the simplest things that had been thought through and designed to improve the customer experience on every level - which makes all the difference. Whether that's providing a free bottle of water for each guest, including messaging labels to ease wayfinding and offer a friendly tone of voice, or playing a live feed of the London Underground services on TVs in the reception area, to help tourists with navigation during their stay in the capital city.
Each room consists of a double bed, under-bed storage, a pull-out desk, seating, and intuitive touch-screen room controls in the headboard. There's also a flat-screen Smart TV and free Wi-Fi – plus a connectivity panel for your devices. That's on top of the basic amenities you'd find in any hotel room, such as a full-length mirror, hairdryer, hanging space for clothes and plug sockets - although the Hub goes one step further in providing global sockets for both European and UK plugs.
What's more, it is positioned as a reasonably priced offer, even though the design is brimming with thoughtful details. Together, these details work to create a more contemporary take on the Premier Inn experience - simple, reliable, helpful and affordable hospitality.
5. PANDORA AT DISNEY'S ANIMAL KINGDOM
This year saw the opening of a new attraction at Walt Disney World's Animal Kingdom in Orlando. Based on the mythical world of Pandora, from the James Cameron film Avatar, it is a place where guests can explore the floating mountains and bioluminescent rainforests seen in the movie.
As well as the two new rides: VR experience Avatar Flight of Passage and the more sedate Na'vi River Journey, the design of the ride is an attraction in itself. Visitors will find themselves surrounded by a lush and vibrant landscape that boasts interactive Pandoran flora, pouring waterfalls and flowing streams.
Disney's team of 'Imagineers' are behind the genius design work that goes into recreating the make-believe lands that we all know and love; they are responsible for designing and building every element of the theme park experience, at all levels of project development. Their process involves some of the most detailed design work out there, aiming to make the end result as close to the film scenes as possible. To see it is to believe it, and Disney is all about believing.
Imagineers possess a broad range of skills and talents, and thus over 140 different job titles fall under the banner of Imagineering - from illustrators, architects, engineers and lighting designers, to show writers, graphic designers, to name but a few roles.
The attention to creating hyper-realistic detail can be seen in everything from the materials used to build the 'sets', down to the wayfinding signage helping you to navigate the attraction - all helping to create an immersive experience that makes you believe you have entered another world.