Artist David Hockney is showcasing a new series of work at New York's Pace Gallery this summer, which consists of over 20 works created completely on an iPad.
David Hockney's latest exhibition comprises of a series of images which depict the landscapes of Northern California's Yosemite National Park, and were created in 2010 and 2011 during a visit by Hockney.
The series continues Hockney's fascination with landscapes, particularly of the American West which has captivated him for decades.
The 78 year old painter, printmaker and photographer is known for always trying new media and embracing new means of creation and takes a continued interest in modern technologies.
"David has always been interested in the latest technologies. When the Fax was new, he was faxing us all drawings. When the iPad was new, those of us who are privileged to be his friends were sent images from his iPad." - Douglas Baxter, President at Pace Gallery and Director of the show.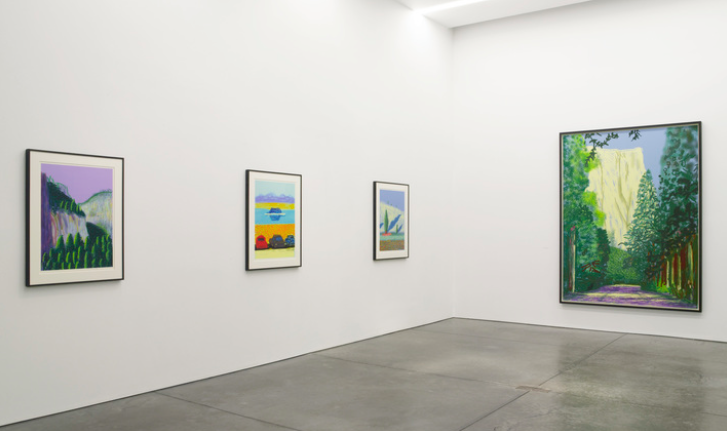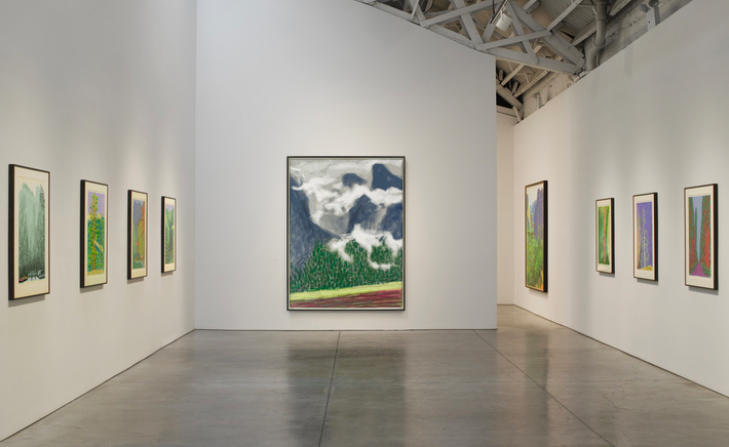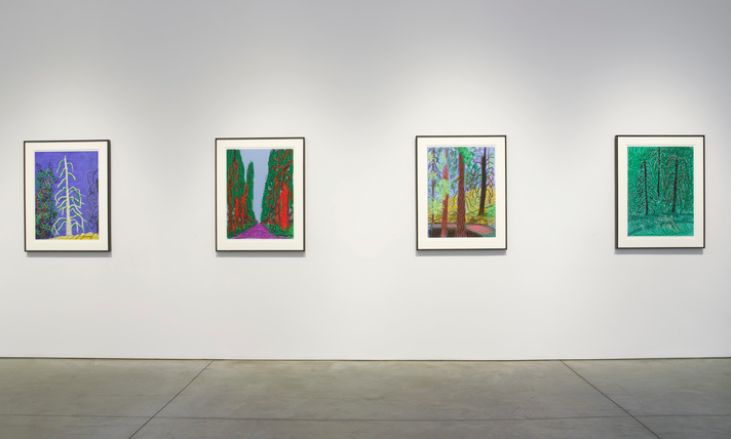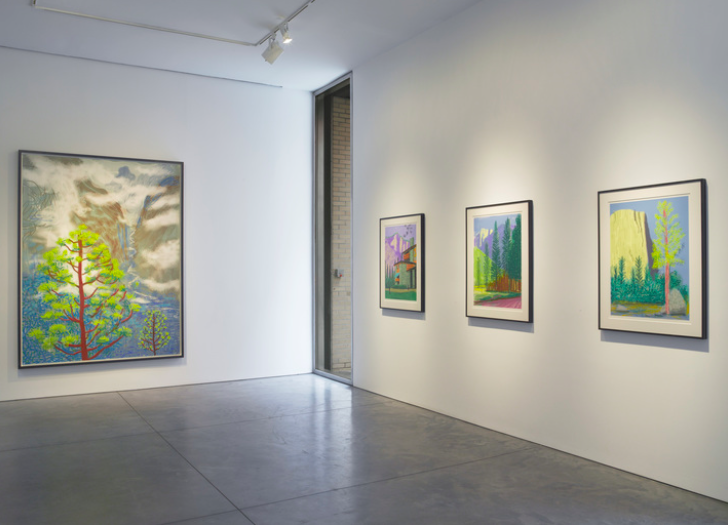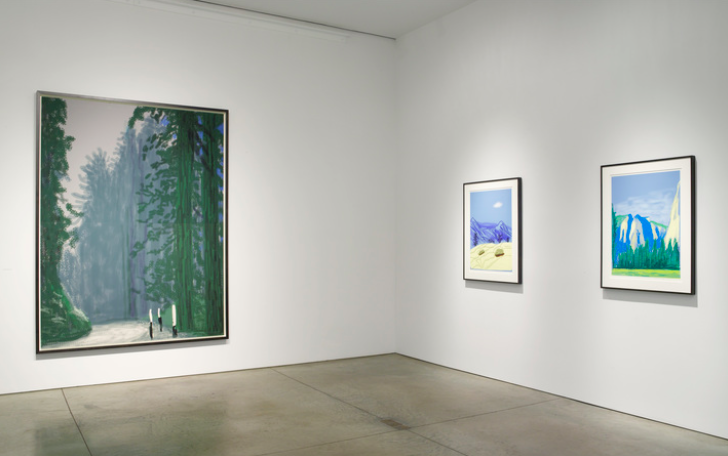 The images are vibrant, textured and perfectly show the wild atmosphere of Yosemite, and were all drawn in situ, exactly as he experienced it.
The compact size of the iPad has allowed Hockney to work in an immediate and impromptu manner which has breathed life into the images as it's clear to see his various viewpoints in the composition of each image.
His original iPad paintings were reproduced as large format prints for the show, scaled perfectly to depict Yosemite in all its glory. Some prints measure up to eight feet tall and they have been printed across four large panels, solving the problem of capturing the vastness of Yosemite.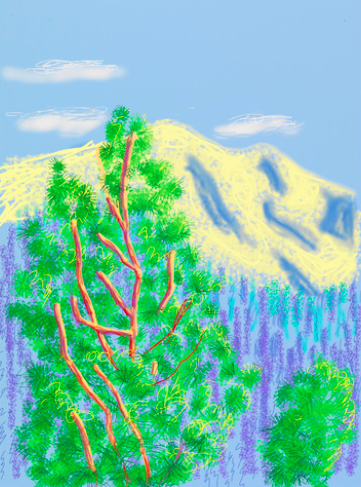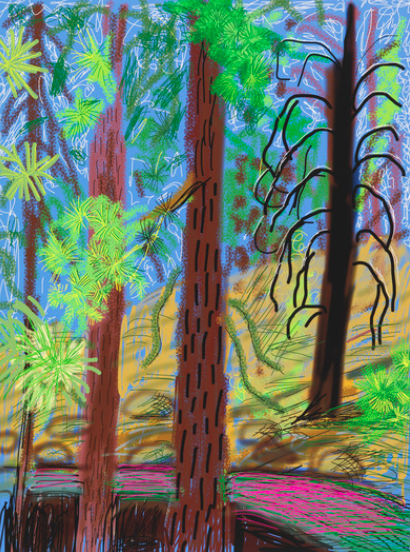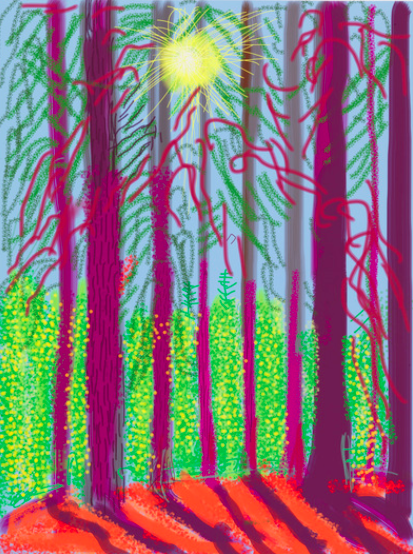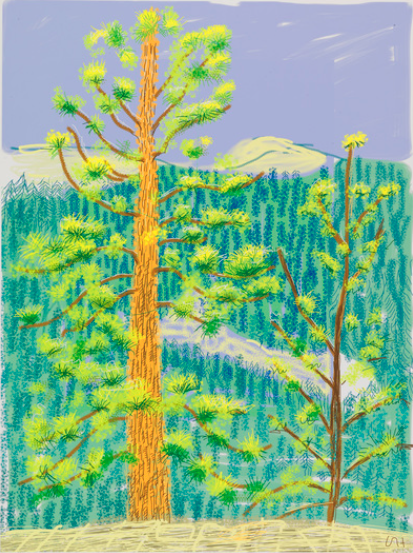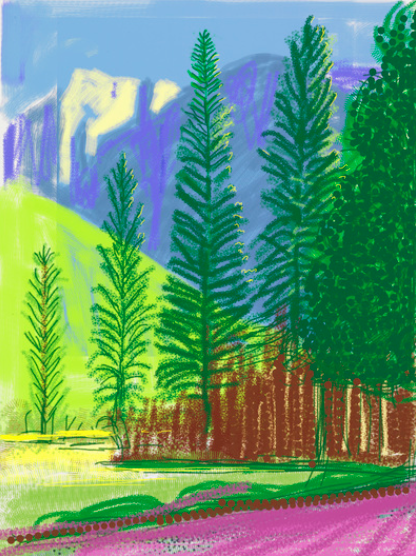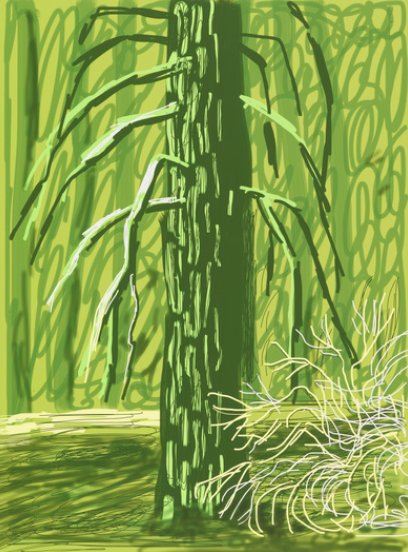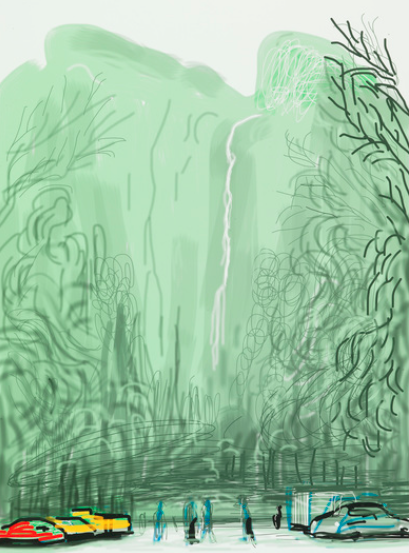 "You can set up a palette very, very quickly indeed - quicker than any other medium. It's also an endless sheet of paper, and the colour is literally at your fingertip." - Hockney
The Yosemite Suite follows on from a previous set of iPad paintings made in his birthplace of East Yorkshire back in 2011, entitled 'The Arrival of Spring in Woldgate.'
This collection records the seasonal changes along a ten mile stretch of single track road in the heart of the Yorkshire countryside.
This set consists of 51 large scale prints and 1 oil painting based on his digital paintings and spans across 32 canvas'.
The Yosemite Suite is available to view until June 18th at Pace Gallery, 537 West 24th Street, New York between 6-8pm.
The series also coincides with the National Park's centennial and marks a very significant year for Hockney as he prepares to display works at spaces such as London's Royal Academy and Tate Britain, the Centre Pompidou, Paris and the Metropolitan Museum of Art, New York, which began in February.