We were briefed by ASICS HQ to create a 3-dimensional visual timeline for in-store, charting the key shoes since the 1950s up to today and beyond.
The key requirements of the brief were for it to be simple, scalable, and Japanese-inspired, to reflect the heritage of the ASICS brand.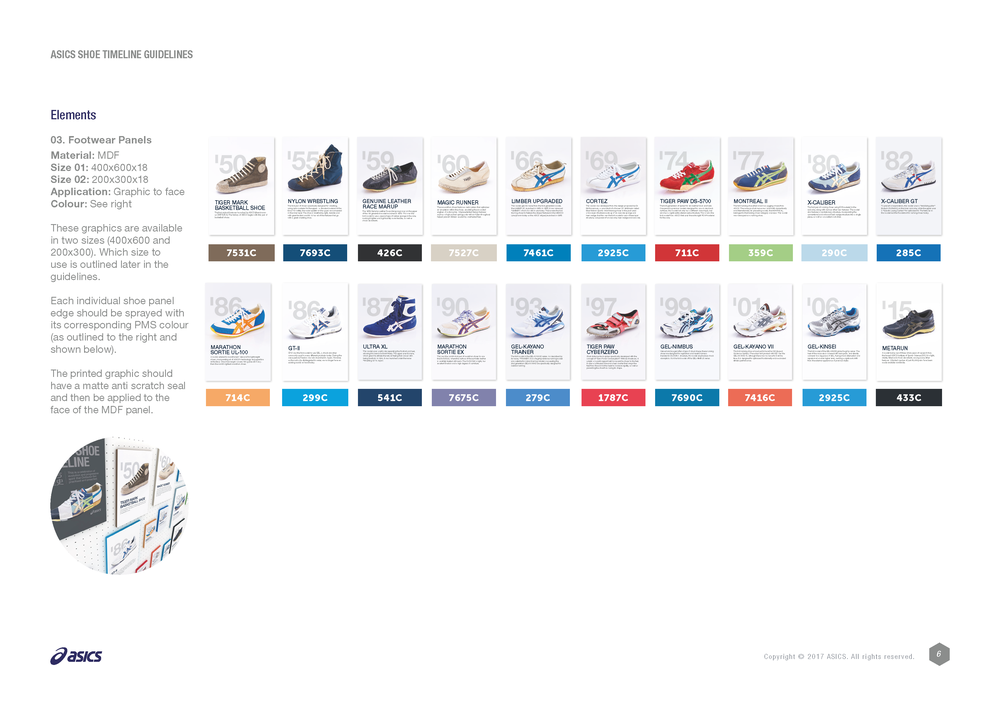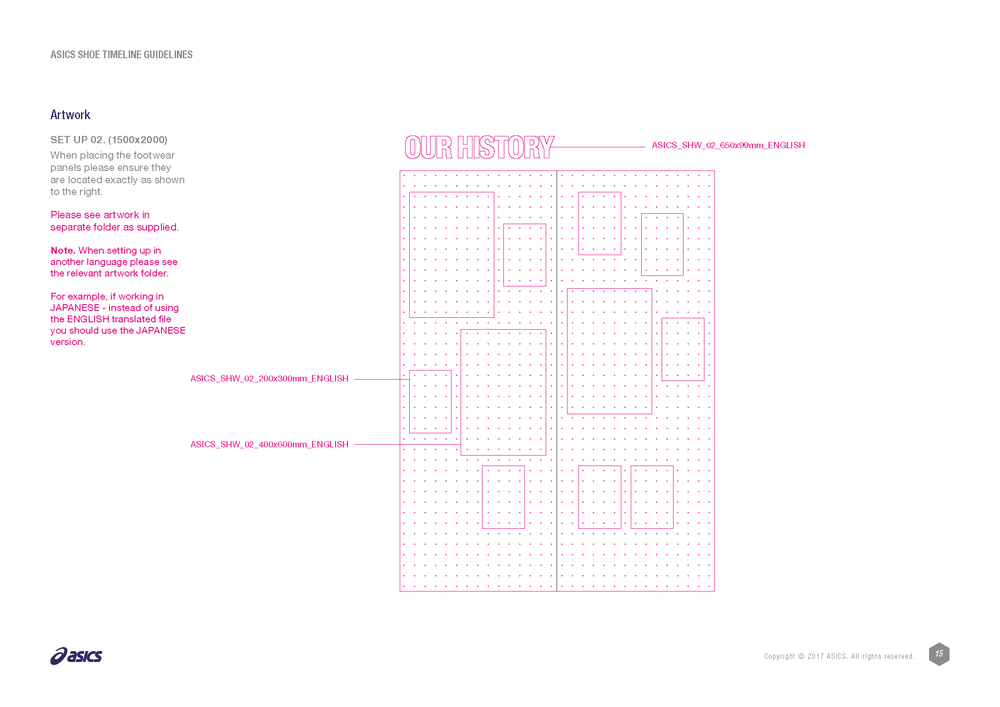 We also had to ensure that roll-out would be cost effective, it could be adapted to global audiences, and that it was flexible to different executions, such as wall-mounted or suspended.
Using photography assets provided by the ASICS Museum in Kobe, the timeline also had to be future proof, meaning it could be added to going forwards.
Deliverables included: concept ideas, design development, print-ready artwork, and a prototype in the new Taipei store followed by the creation of implementation guidelines for global roll-out.